ADT MONITORED HOME SECURITY FOR CALIFORNIA HOMEOWNERS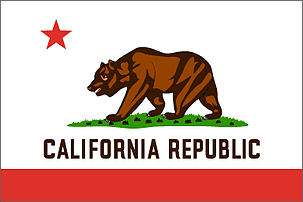 We are passionate about helping protect you, your family and your home. We care about you and will do everything we can to give you the customer service you deserve.
With over 250 ADT Authorized Dealers in the United States, California Security Pro is one of the Top 10 ADT Authorized Dealers nationwide. We focus on giving our cherished customers in California the top notch treatment that only a local security company can provide. Since 1999, we have installed over 35,000 home security systems for families here in California.
California Security Pro is Your #1 Choice for ADT in California
California Security Pro provides you with professional security consulting and installation. All of the other Top 10 ADT Dealers are either national or multiple state security installation companies. You will receive the local service you deserve with a California based security company that has local presence throughout the state.
Because California Security Pro's Security Consultants and Installers live within the California communities they serve, we're able to provide security advice to you based on your local security needs. Support your local economy by working with California Security Pro your local home security installation company for ADT California.
With California Security Pro you get fantastic customer service, a free security review of your home from your local Security Consultant and a professional installation. All this backed by ADT's 140 years of experience and the finest alarm monitoring network in the home security industry.
California Security Pro Appreciates our Customers and Their Support
People love us on Yelp!!!
We are very thankful to all of our customers who have so generously given us Yelp reviews. With over 1,000 Yelp reviews with a 5 Star average, we greatly appreciate our customer's support. We will continue to do everything we can to deliver the highest level of customer service in the security industry.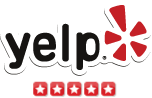 Check out our Yelp Reviews

Prime Buyer's Report Top 10 Home Security Systems and Home Alarm Companies
Growing with over 2 million users each year, consumers trust The Prime Buyer's Report to avoid the scam, fraud and businesses with low customer satisfaction. Editors and research staff perform phone call surveys with customers of local businesses, phone calls to company owners and one-on-one interviews, and more to determine the businesses that are safe to spend with.

Businesses in The Prime Buyer's Report® that display the Prime Buyer's Report — TOP 10® seal are those that have passed what the staff of The Prime Buyer's Report has determined to be the top 10 criteria for evaluating the quality and trustworthiness of a local business.

Northern California Top 10 Home Alarm Companies
Southern California Top 10 Home Alarm Companies
Installing ADT Monitored Home Security in both Northern and Southern California
California Security Pro installs ADT Monitored Alarm systems in the Northern California counties of Alameda County, Amador County, Contra Costa County, Marin County, Monterey County, Napa County, Placer County, Sacramento County, San Francisco County, San Mateo County, San Joaquin County, Santa Clara County, Santa Cruz County, Sonoma County, Solano County, Stanislaus County, Sutter County, Yolo County and Southern California counties of Kern County, Los Angeles County, Riverside County, San Bernardino County, San Fernando Valley, San Gabriel Valley, Ventera County,Orange County and San Diego County. Call us at 1-800-310-9490 if you have questions about an ADT installation for an installation outside the above California service areas listed.
The city links below have information about local police departments, fire departments, alarm permits and crime in each city.
Call 1-800-310-9490 for info about ADT in your area.